At Hopsters Brewing Company our mission is to bring you the absolute best information no matter what step of the Beer brewing journey you are on. Whether you are a beginner, amateur, regular, or a brewery owner, you will find a resource in our company that will definitely make your brewing better.
Our team puts in a lot of effort to ensure that you enjoy your brew every day be it a lager, ale, pilsner, stout, or wine.
Every resource, every review, and every guide we create are done from our prototypes, iteration, and work with real people into ensuring your brewing problems have one solution. Our vision is a world where brewing is easy and simple through our mission of being the best resource for brewing in the whole world.
FEATURED IN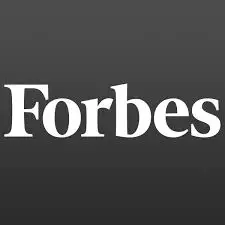 Our Brewing Team
Our brewing team members come from diverse backgrounds, but all share one thing – a passion for brewing and making your beer perfectly right. Our founder and the HR team select the team members based on a rigorous process to ensure that the selected persons have the expertise and drive to make the best beer for you. Their advice can be taken seriously since they have all undergone several stages of training in the art and science of beer making. Therefore, you will get expert reviews, recipes, and advice from experience and daily use of the brewing processes.
Lee Cooper
Founder, Main editor
The founder and the man behind the Hopsters brewing company. Lee is a beer lover, entrepreneur, husband, father, and blogger. He has the passion and drive for making the best beer for you and has already embraced the concept of setting aside some brewing time for his employees.
Profile: https://www.linkedin.com/in/lee-m-cooper/?originalSubdomain=uk
TRAVIS
Writer, Certified Shift Brewer
"I love brewing, it makes me and my clients happy" Travis is responsible for guiding, educating, and customers through their own custom brew. Monitored and cellared all beers throughout the brewing process. Maintained CIP standards at professional brewhouse standards. Creative problem-solving to best match the customer's desired brew outcome.
"When not brewing beer or writing about it, I am a dedicated fan of American football and would not miss a game!" Travis added.
Steve
Process manager
Steve is a process manager for a team of 15 associates to brew beer with customers. He believes that every person is capable of brewing beer with the right guidance and coaching. He believes in writing about his experiences and sharing them with fellow brewers and customers alike.